Golden Sands – Online Art Workshops – draw along in real time – Soft Pastel Workshop
£16.00
Golden Sands Workshop
In this workshop we tackle together the challenge of creating a dramatic sunset painting with soft pastel. The inky darks of the foreground create interest. You'll gain confidence in creating them and learn how to work back into them with liquid. This is a great way to learn to loosen up marks and work with pastels as mixed media. You'll have access to a recorded full length demo of me creating this beautiful scene within a private Facebook Group.
If you'd like to purchase one of my hand selected Golden Sands Workshop Sets, please add them to your purchase here. Currently, only available in the UK, please ask about overseas postage.
Description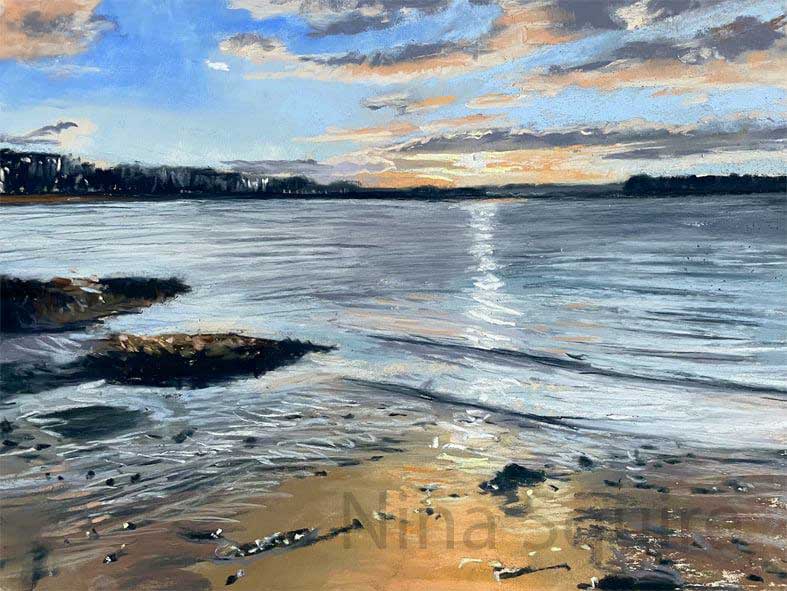 Golden Sands Soft Pastel Workshop – Bespoke Unison Colour Set available for this workshop – details here.
I'm using Art Spectrum and Unison Colour pastels, learn more about the workshops here.