I've loved the community that has grown up around my online soft pastel workshops. I have put together a series of workshops for the Summer Series so we can work together building skills and confidence over the coming months. I'll be covering the topics listed below as well as areas that come up during the workshops. You can buy all 4 or individual workshops, depending on your preference. You can join at any stage as the workshops are all recorded so you can catch up on missed weeks.
My two hour demonstrations, will, as before, show you my process, meaning you can learn from techniques that I will explain and demonstrate. You'll learn some pastel techniques which you can use for your own projects and develop artwork taking inspiration from scenes that I'll share with you.
I'm keeping our group small, you will find as well as enjoying your development as an artist, you will also be part of our friendly online community.
I will be recording demonstrations for flexibility, so you can watch at a time to suit you or at a pace that suits you.
I have set up a special Facebook Group for people to share and gain feedback and support on your artworks from me and our online friends.
I will be using Unison Colour Soft Pastels on specialist sanded pastel cards with liquid to create painted pastels. Click here to read more about my suggested materials list. The list below gives you an outline of what we'll cover. We'll add to it along the way, responding and adapting as we find new topics to inspire us.
£16.00 per workshop or here's a special offer, 15% off when you book all 4 workshops, a small thank you for your support.
4 week Summer Series for £54-00
---
online soft pastel workshops
Summer Series – Live Sessions
10 am – 12 am Tuesday – Dates below.
All sessions are recorded for you to repeat or watch at a time and pace that suits you.
Please email thepastelartist@gmail.com for more details or use the contact page.
---
Workshop 1 Summer 2022 – 26th April
Capture Summer Clouds – Sunlit fields and beautiful clouds make perfect summer days. Here's a chance to prefer yours here.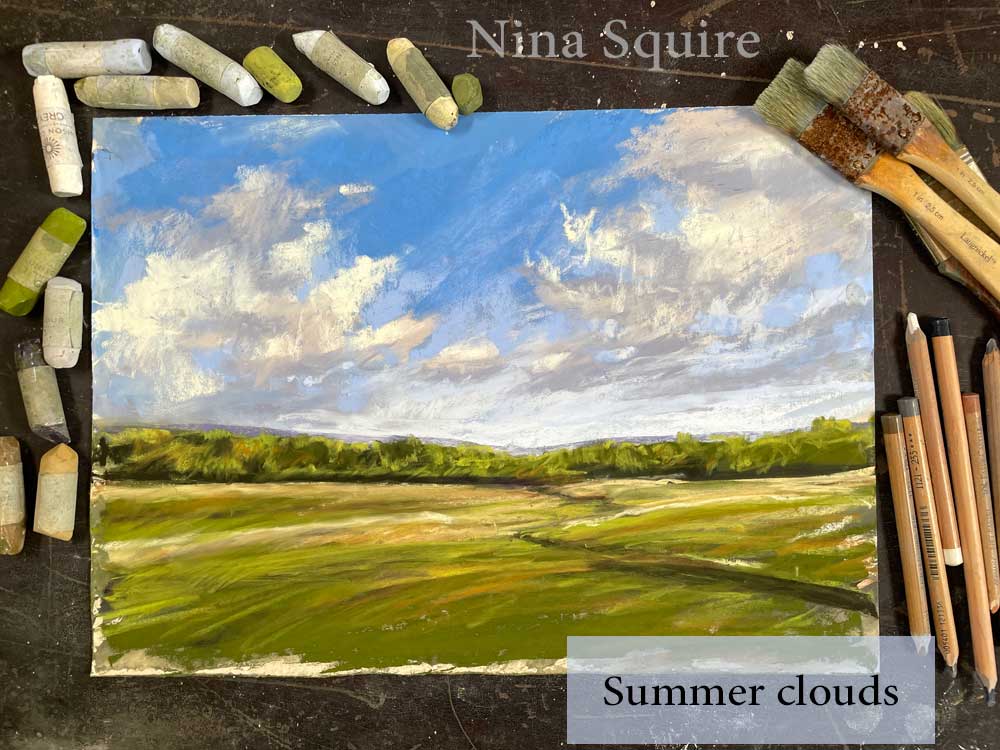 ---
Workshop 2 Summer 2022 – 10th May – I just love the sparkles of the foreshore, I'll be sharing some tips for capturing flotsam and jetsam from a beautiful Dorset beach.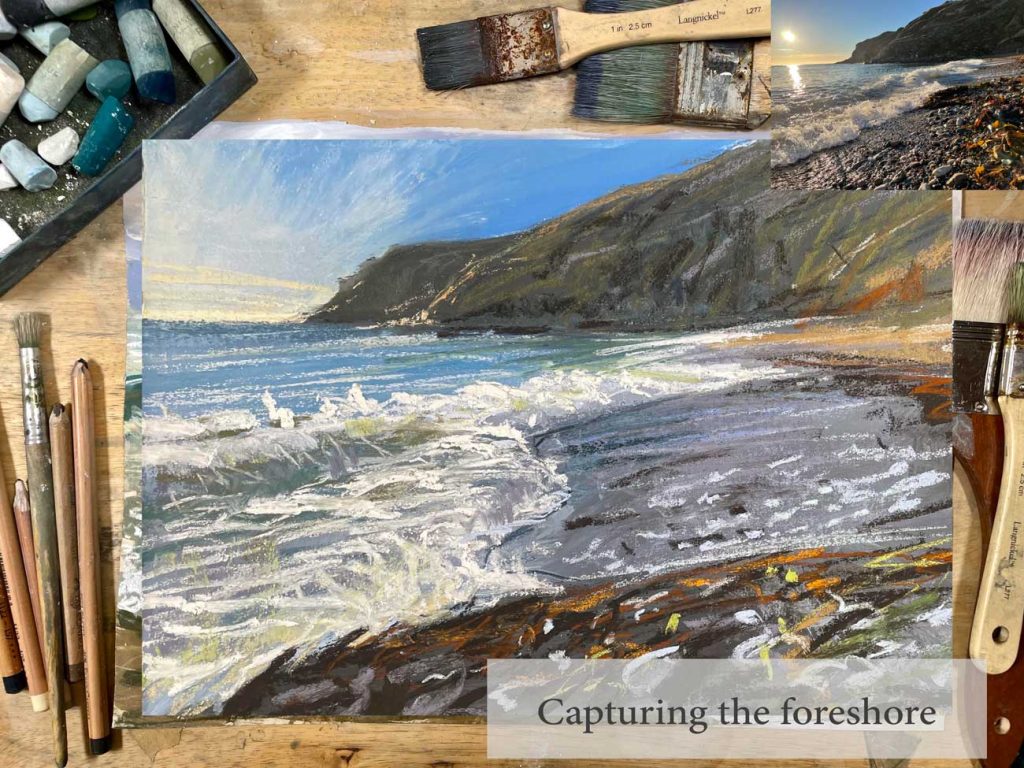 ---
Workshop 3 Summer 2022 – 7th June – Using Debbie H photo as inspiration, I have some fantastic tips to share when creating dunes and a pathways to sunny beaches.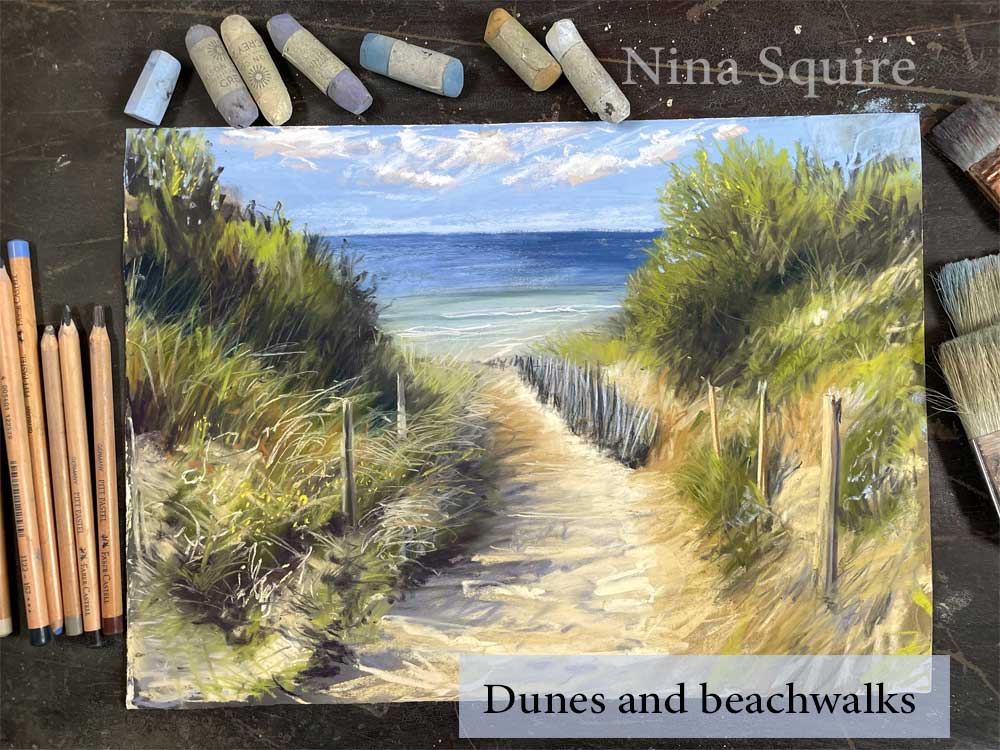 ---
Workshop 4 Summer 2022 – 21st June – I have a new summer meadow image to share with you.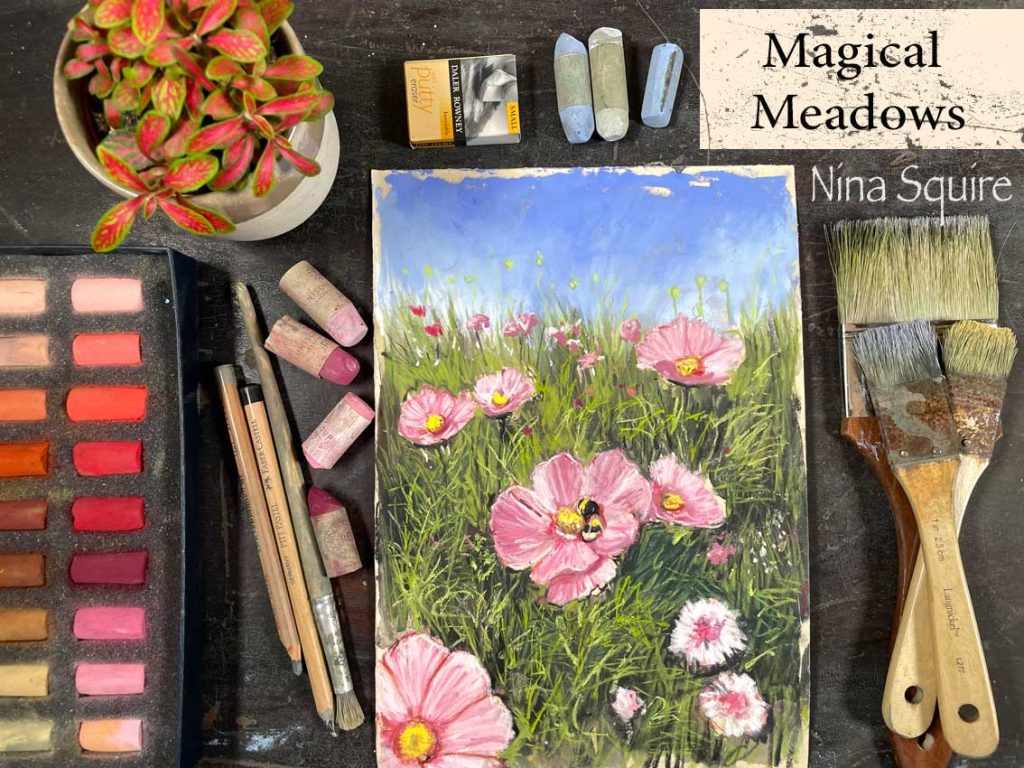 .