The Sandbanks Pastel Workshop was the cumulation of months of planning for me. I had no idea that it would be as popular as it was. I was humbled by peoples enthusiasm. It's been so inspiring for me as both an artist and tutor to see how enthusiastically both the community of a shared experience and my beautiful Dorset Coastline have been enjoyed.
I asked if people would like to write about their experience. It's a way of me gaining an insight to the workshop and learning how I might improve it or what worked well.
I'll pass you over to Mary Waterfall. Thanks Mary, I loved your feedback.
Hello Nina
I was excited to do this workshop, having completed the Old Harry pastel workshop Nina ran in conjunction with Unison Colour. What made the Sandbanks Workshop so appealing was the opportunity to paint along live with Nina, something that I have not had much experience of as a self-taught artist.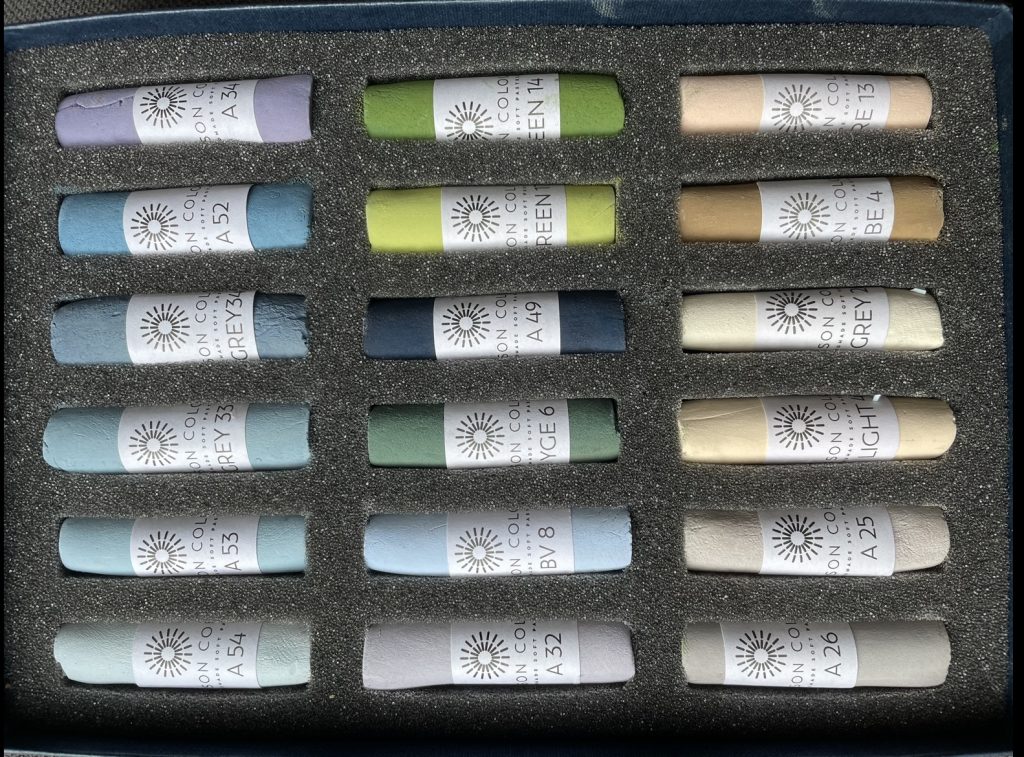 The build up to the workshop bubbled along nicely, not least because of waiting for my pastels to arrive. The colours, handpicked by Nina, heavily discounted by Unison Colour, were a thing of beauty. All lined up in their box, colour coded, it was hard to make the first break to create a sharp edge. Sadly, they are now dusty, odd shapes and sizes and will soon leave their special box to join the rest of my pastels.
The day before the workshop, Nina posted a picture of her workstation, tools etc. that we needed.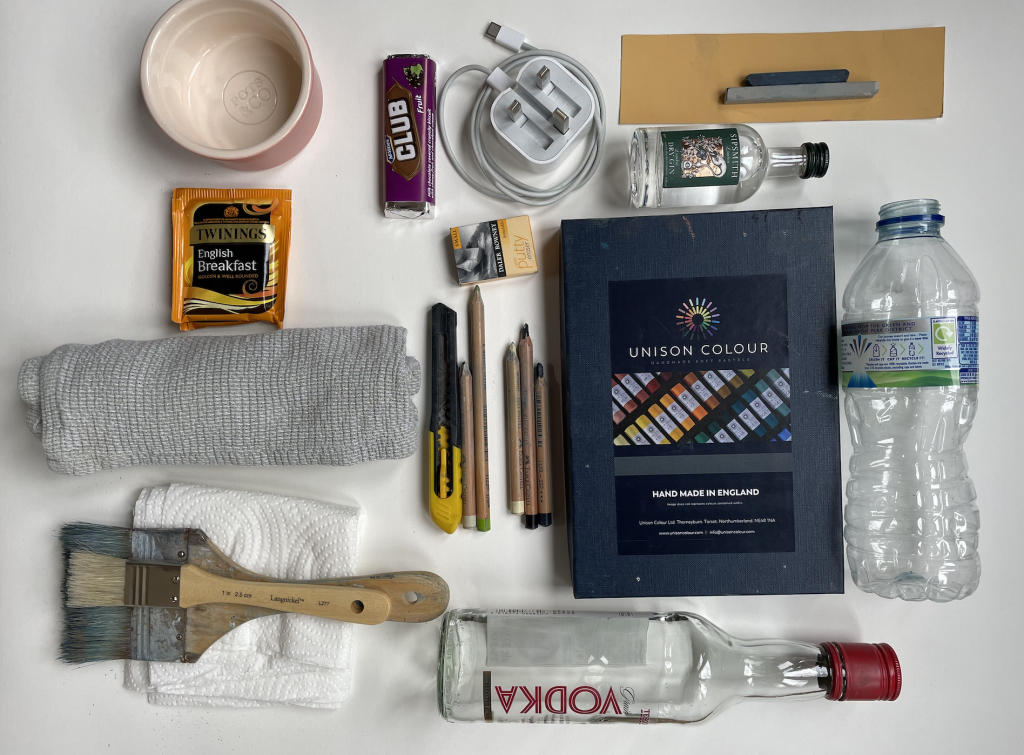 This was useful and meant I could set out my space in advance, so I felt surprisingly ready and relaxed, when I logged into the workshop the following morning.
Nina had advised that we might get more out of the experience by watching along and then painting our pictures over the weekend. I think this is true to some extent, I have re watched the videos, and I did miss some of the techniques as we went along. For me personally I feel I got an enormous amount of enjoyment from painting solidly throughout the day and in effect having a finished picture by the end of it.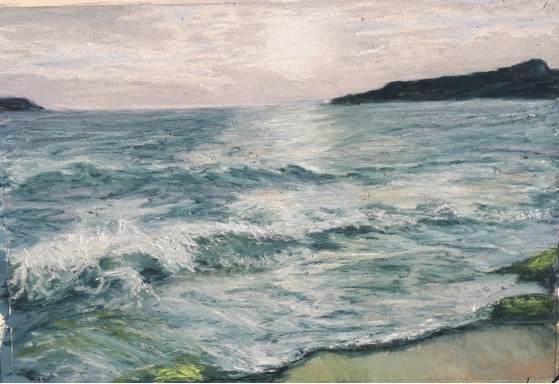 Nina has such a calm way of teaching that I never felt rushed our anxious. She had plenty of pauses and spaces where she explained things. She has great examples of her work to explain techniques and skills, and a clear way of delivering content. I thoroughly enjoyed the day, the groups who attend Nina's workshops seem to be really friendly and supportive, and Nina has a warmth and empathy to her teaching style that is really encouraging. I would definitely recommend her workshops. I think both people at the beginning of their pastel journey, and more experienced pastel artists will find them useful and entertaining.
Best wishes
Mary
If you missed the Sandbanks Workshop, you can find my newest workshops here.