Beautiful Echinacea Flowers in Unison Colour Soft Pastel
Ive been creating Online Draw Along Art Classes, here's a time-lapse of painting a echinacea to show what we covered in an Art Online session. You can see the final version on my Instagram page.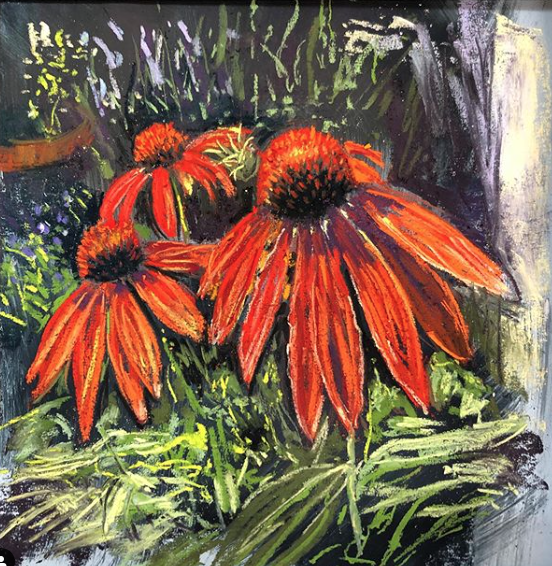 My garden has been a lovely retreat during Lockdown. I've always enjoyed gardening and in July I would usually be planning my flowerscapes with Stewarts Garden Centre at the New Forest Show in their beautiful pictorial flower meadow display. This summer I've found more time in the garden has inspired more flowerscapes, all inspired from my own garden. It's been a lovely subject to work on, I'll be doing some more in the coming months, re visiting these pictures during the winter will be a lovely escape. My flower cards are a popular range on my Etsy site, click here for a link to my Etsy Greetings Cards and prints.
Please get in touch if you would like to access this video to learn how to create your own. My artwork is below, followed by the time-lapse of the full length demo.
I'm using Art Spectrum and Unison Colour Pastels with alcohol used to liquify the surface ahead of building up layers. #softpastels #unisonpastels #echinacea