Here's a selection of some of my favourite dog portraits, message me for more details about your own pet portrait commission.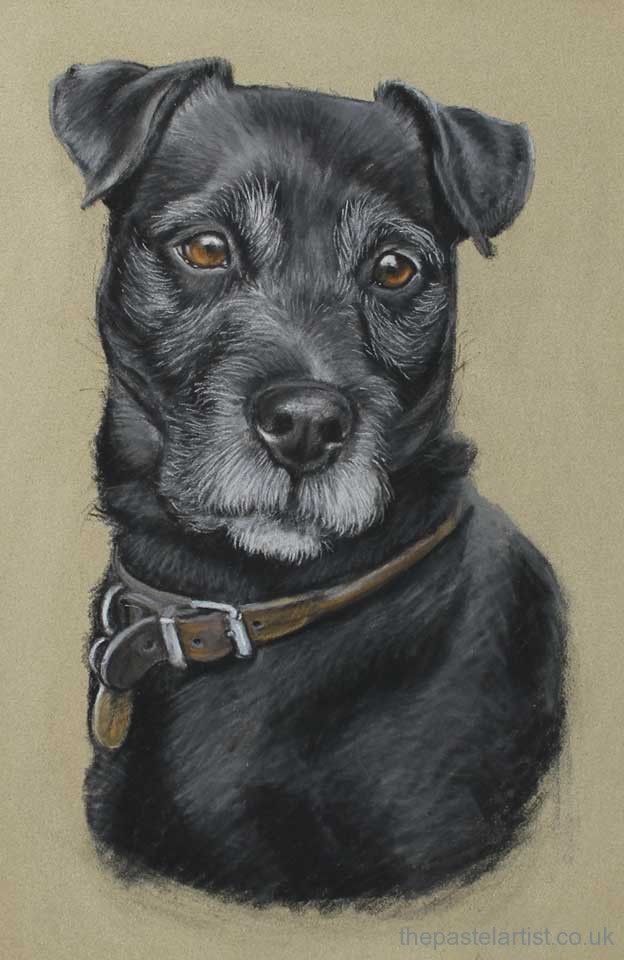 I've been drawing dog portraits in Dorset for over 10 years, what started as a dog portrait hobby has grown into a full time job. At Christmas time I complete a range of dog portrait presents for family and friends of working spaniels to sofa hogging hounds. You can also buy gift vouchers which allow you both to design a lasting memory of your treasured family pet. Dog portraits can range from head portraits to a composition of either dog head or full body portraits with your favourite scene or view as a backdrop.
I like to meet your dog if possible but can work from your photos if that's more suitable. Meeting you and your dog gives me an opportunity to chat through character and poses that are particular to your pet. The information you can give me about your family pet helps me capture it in the final portrait. Every animal has a different character and it's that individuality that so important in the finished pastel portrait.
Head portraits from £240-00, please call to discuss your portrait further – 07967 736762.