My chat with Jackson's Art about my love of Unison Colour Soft Pastels and work as one of their Associate Artists.
Back in November, I had a call from Helen at Unison. "Would you be happy to go to Jackson's Art HQ and talk about our pastels?" she asked. My answer was a resounding, "Yes, of course!".
Jackson's Art is my favourite art shop and the chance to visit a real store and see their beautiful art studio (after two years of virtual visits) was my idea of a dreamy day out!
With my train ticket booked and a very early alarm set, I travelled up to London on a chilly Saturday in November to meet Hayley and Darius, the creative film duo at Jackson's Art. Liza Takahashi was there too, with a selection of FAQs about soft pastels. Liza is their fantastic blog writer and we had already worked together back in 2014 to create a piece about my animal portraits.
I've been admiring Jackson's Art Studio on their social media, so a chance to visit it in person was so lovely. The space is everything I dream of, high ceilings, beautiful light from large windows, the essential arty Belfast sink and art paraphernalia steeped in creative history.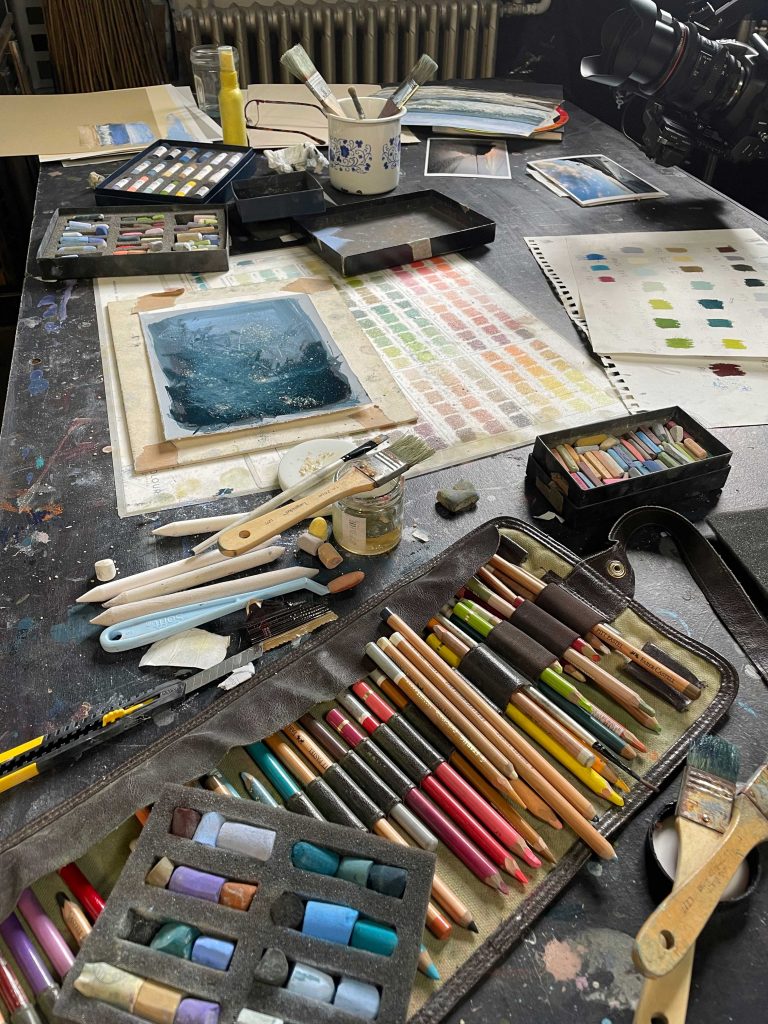 It's always a little nerve wracking talking to a camera but Liza put me at ease and it felt just like an arty chat over coffee. I had brought a selection of my favourite art materials and recent artworks, including my favourite seascapes and colours, so that I could show some of the techniques I love using with pastels. I particularly wanted to make sure that I showed off the versatility that I love about Unison's Colour Soft Pastels. I'd also requested a Jacksons Arts Sanded Sample pack to show the difference that using the right paper can make to your artwork.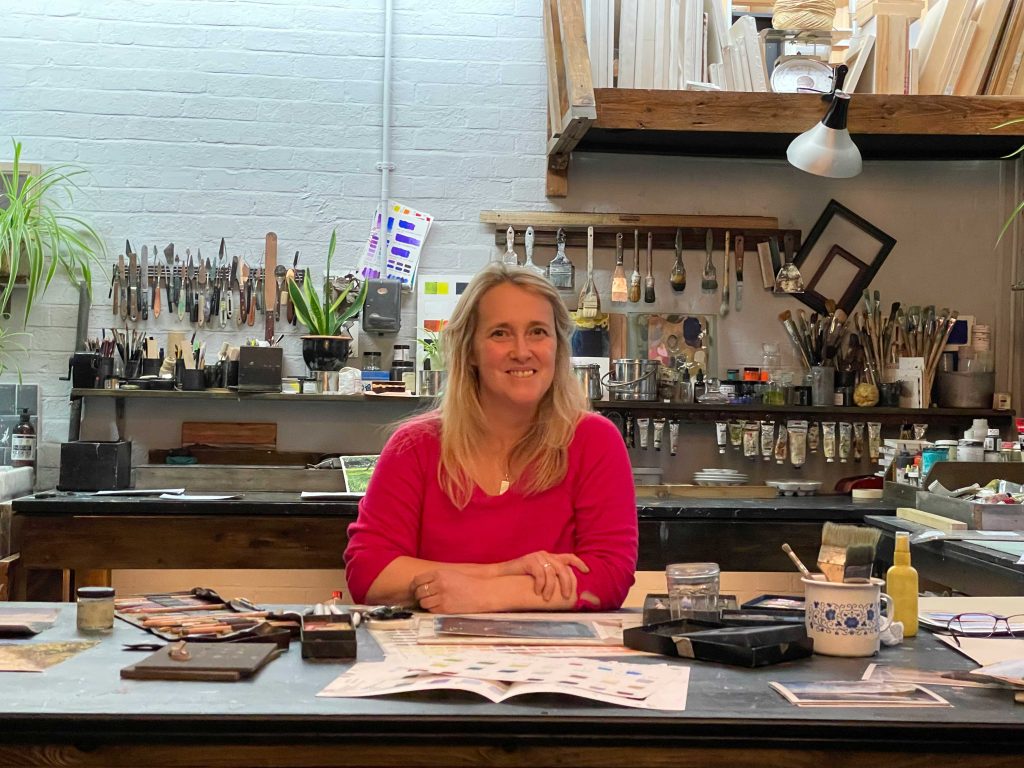 I spent a lovely day with the team and I'll be honest, I didn't want to leave. Here's me in my dream studio.
Those that know me well will understand that they have had to edit out a lot of pastel chat. The one top tip that didn't make the cut? If you ask ten different pastel artists a question, then you'll get at least ten different answers!
I hope you'll agree that my Jackson's Art covers just enough to get people started. There's so much more about pastels I love and I can't wait to share it with you!
Here's their video – I hope it covers all of your pastelling FAQ's. Fingers crossed, they'll invite me back for Chapter Two!