Sparkling Waves – Online Art Workshops – draw along in real time – Soft Pastel Workshop
£16.00
Sparkling Wave Workshop
In this workshop we tackle together the challenge of creating a sparkling wave, learning more about painting with soft pastel. You're watching a full length video recording, drawing along with me from blank paper to finished artwork, if you need to, you can rewind and watch again within a private Facebook Group.
The inky darks of the foreground rocks create interest, you'll gain confidence in creating rocks and learn how to work back into them with liquid. I explain techniques and show you how to build up sparkling waves. The feedback has been so positive, people have loved creating sparkling waves. This is a great way to learn to loosen up marks and work with pastels as a painted media.
Description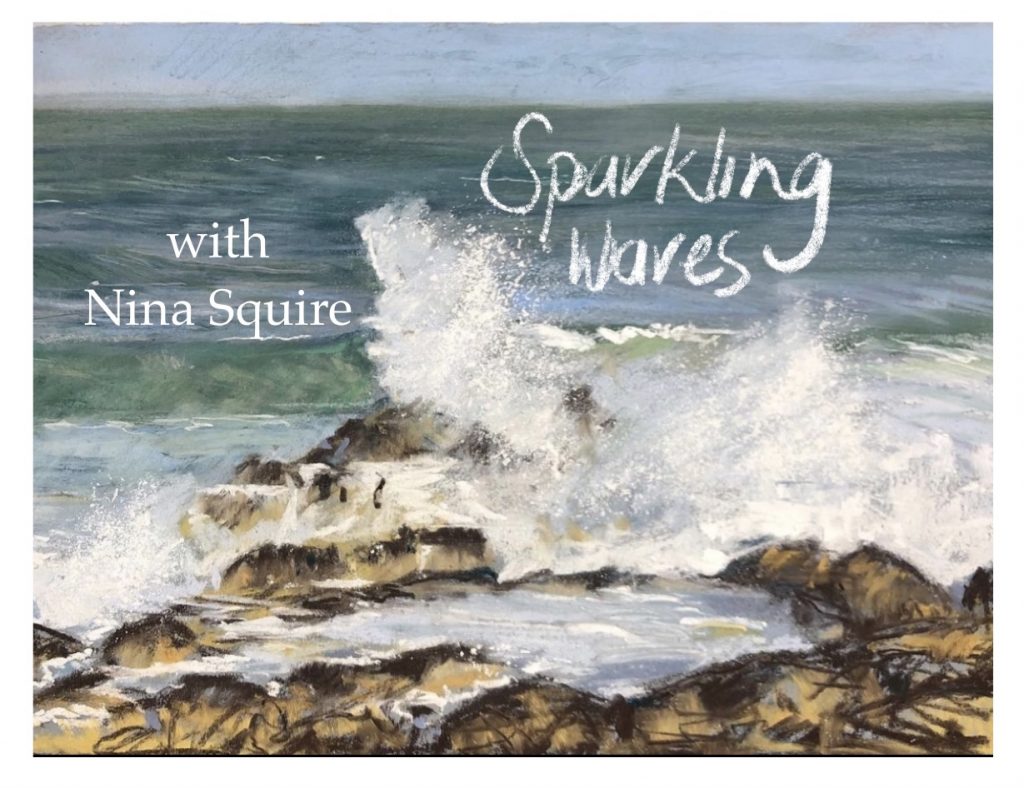 I'm using Fisher 400 and Unison Colour pastels, learn more about the workshops here. When you buy the workshop, I will invite you to the Facebook Group, there's a bespoke colour chart and all the reference materials within the Facebook Group for you to access.