Hello and welcome,
I've loved the community that has grown up around my Online Art courses.
Head to the new Summer Series here or read more about the Spring Series below.
I have put together a series of workshops for the Spring Series so we can work together building skills and confidence over the coming months. I'll be covering the topics listed below as well as areas that come up during the workshops. You can buy all 6 or individual workshops, depending on your preference. You can join at any stage as the workshops are all recorded so you can catch up on missed weeks.
My two hour demonstrations, will, as before, show you my process, meaning you can learn from techniques that I will explain and demonstrate. You'll learn some pastel techniques which you can use for your own projects and develop artwork taking inspiration from scenes that I'll share with you.
I'm keeping our group small, you will find as well as enjoying your development as an artist, you will also be part of our friendly online community.
I will be recording demonstrations for flexibility, so you can watch at a time to suit you or at a pace that suits you.
I have set up a special Facebook Group for people to share and gain feedback and support on your artworks from me and our online friends.
I will be using Unison Colour Soft Pastels on specialist sanded pastel cards with liquid to create painted pastels. Click here to read more about my suggested materials list. The list below gives you an outline of what we'll cover. We'll add to it along the way, responding and adapting as we find new topics to inspire us.
£16.00 per workshop or here's a special offer, just for you, 6 week Spring Series for £84-00
---
Spring Series Online 10 am – 12 am Tuesday – Dates below.
All sessions are recorded for you to repeat or watch at a time and pace that suits you.
Please email thepastelartist@gmail.com for more details or use the contact page.
---
Workshop 1 Spring 2022–
Spring time walks – Set your creative goals and find your inspiration –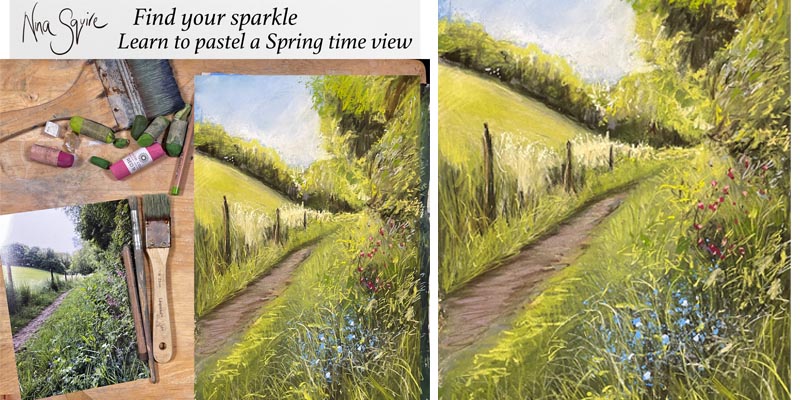 ---
Workshop 2 Spring 2022 – Coastal sunset – capturing the glow of a warm evening and sparkles on the water. Tips on rocks for those who find them a challenge.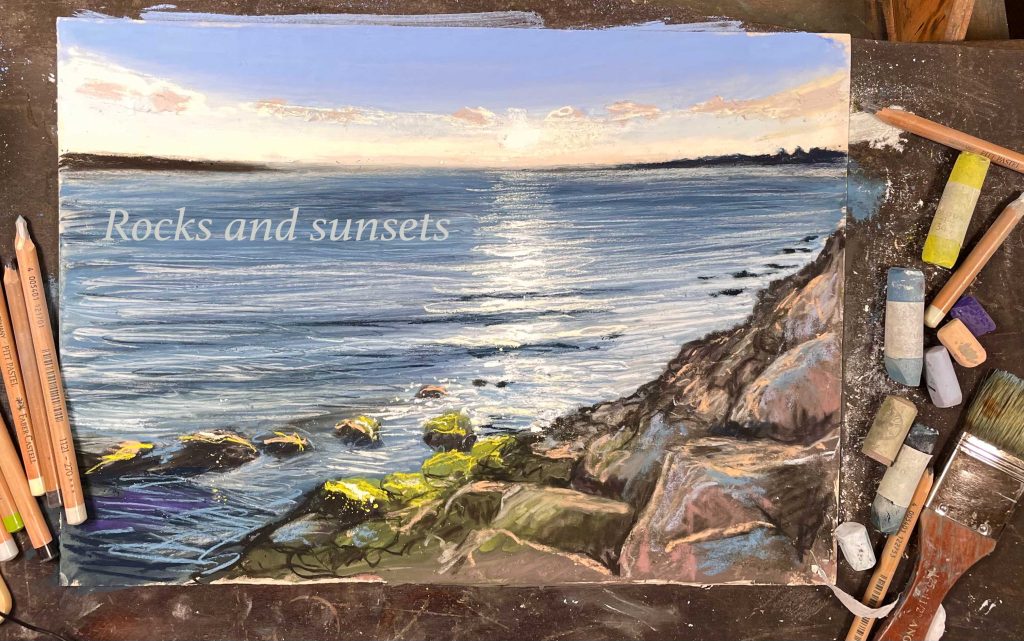 ---
Workshop 3 Spring 2022 Sea foam and rocks, create depth and keep your wavelets lively with the addition of a glimmer of the evening sun.
---
Workshop 4 Spring 2022 – Spring flowers, river banks and capturing reflections. I'll be adding some extra flowers whilst giving you tips on creating ripples and translucent water.
---
Workshop 5 Spring 2022 – Swans and river ripples – simplify images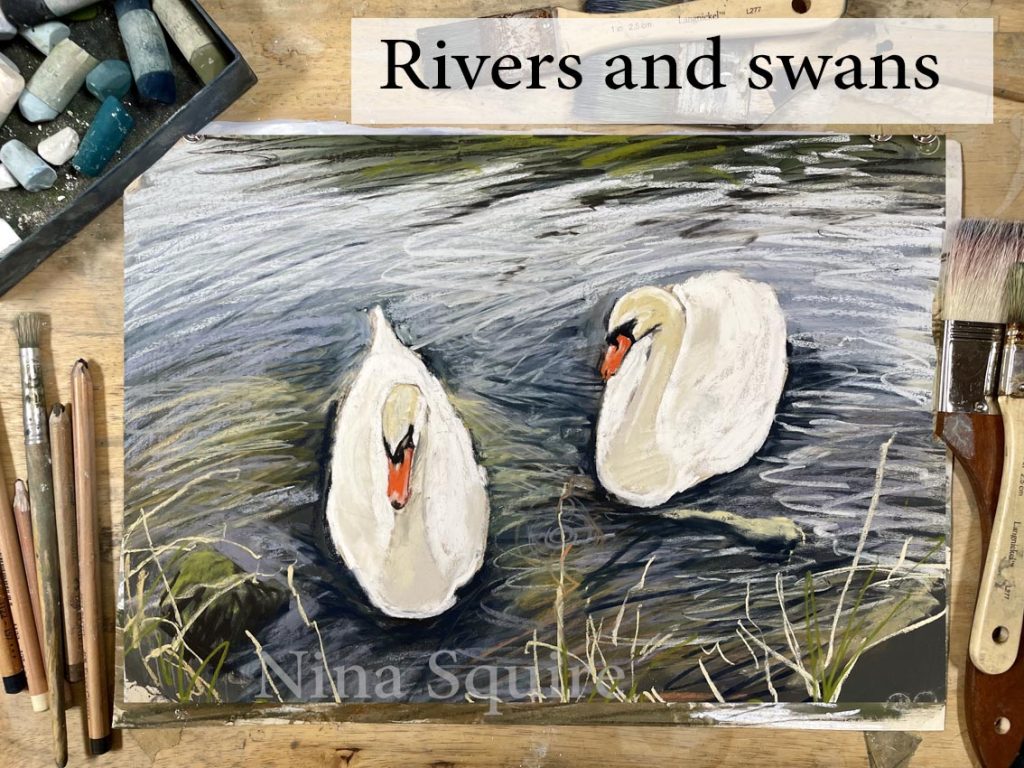 ---
29th March Workshop 6 Spring 2022 – Nighttime views. Simplifying images and catching the light.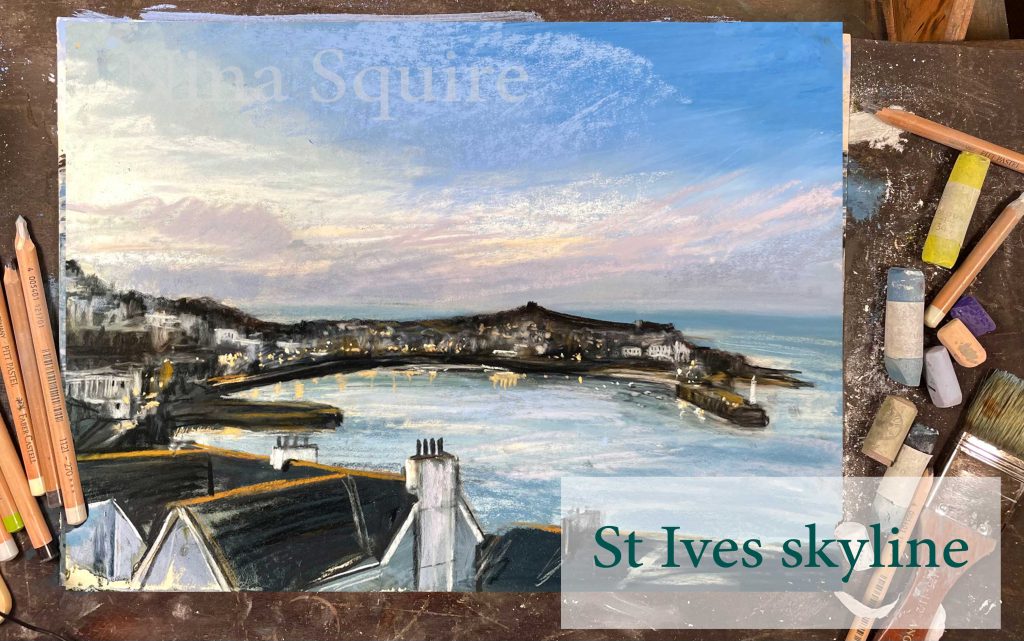 .